Videoproduktion til fast pris!
Reklamevideo, virksomhedspræsentation, produktpræsentation, instruktionsvideo, eventdækning, SoMe video, rekrutteringsvideo m.m. Vi leverer videoproduktion til fast pris.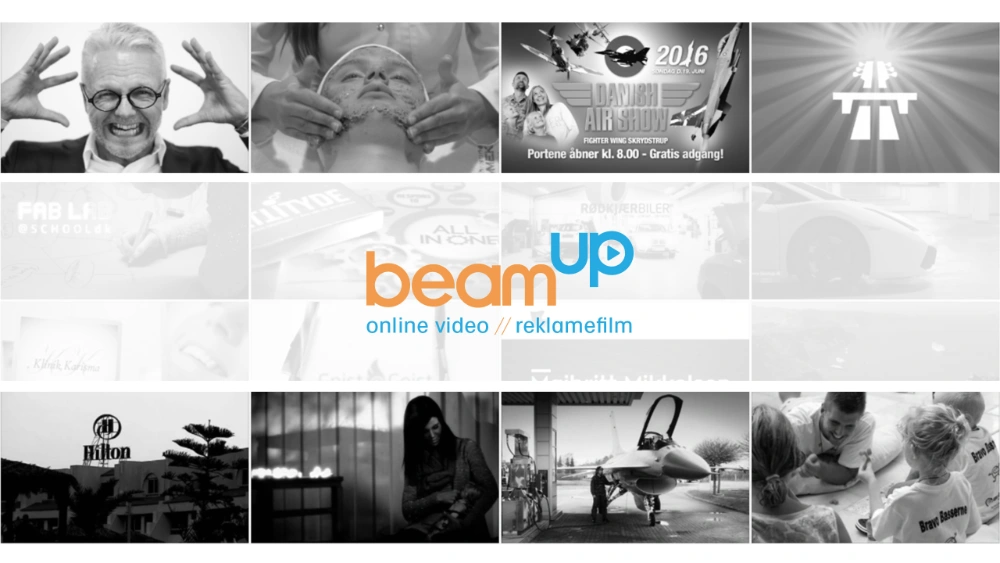 En videoproduktion er meget mere end blot et kamera og en app!
Når det handler om at skabe flotte videoproduktioner, der skiller sig ud fra mængden, er det ikke kun vigtigt at vi leverer visuelt imponerende indhold. Det er også afgørende at gøre det tilgængeligt og overkommeligt for dig som kunde. Det er præcis det, vi kan tilbyde dig og din virksomhed.
Unikke historier der skaber engagement
Vi tror på, at hver virksomhed har en super skøn historie at fortælle. Vi kan sammen med dig skabe indhold, der taler direkte til din målgruppe. Her er storytelling et potent værktøj til at formidle dit brand og dine produkter på en fængende måde. Det følger naturligvis med i vores "bag of tricks" hver gang.
Professionel videoproduktion til fast pris uden bøvl!
Vi fjerner usikkerheden omkring budget og overskridelser med vores tilgang til din historie. Du skal have det bedste, derfor er vi stor fortaler for at levere en aftalt videoproduktion til fast pris. Vores services bliver skræddersyede til dine specifikke behov, så du får nøjagtig den video, du ønsker dig, uden skjulte omkostninger. Med en videoproduktion fra os ved du altid, hvad du får, og hvad det vil koste dig, nøjagtig som vi har aftalt det.
Kvalitet og teknologi i topklasse
Faste priser betyder ikke, at vi går på kompromis med kvaliteten. Derimod tilbyder vi dig adgang til knowhow, teknologi og services fra øverste hylde, der samlet set har det for øje, nemlig at tage dine videoer til det næste niveau.
Din tilfredshed er vores drive.
Vi forstår, at hver virksomhed og hver video skal være unik. Derfor tilpasser vi vores tilgang til dine specifikke behov. Uanset om du har brug for en reklamevideo, en produktpræsentation eller en virksomhedsfilm, leverer vi en løsning, der passer til din vision. Vi lytter til dine behov, besvarer dine spørgsmål og arbejder tæt sammen med dig for at sikre, at dine forventninger indfries hver gang.